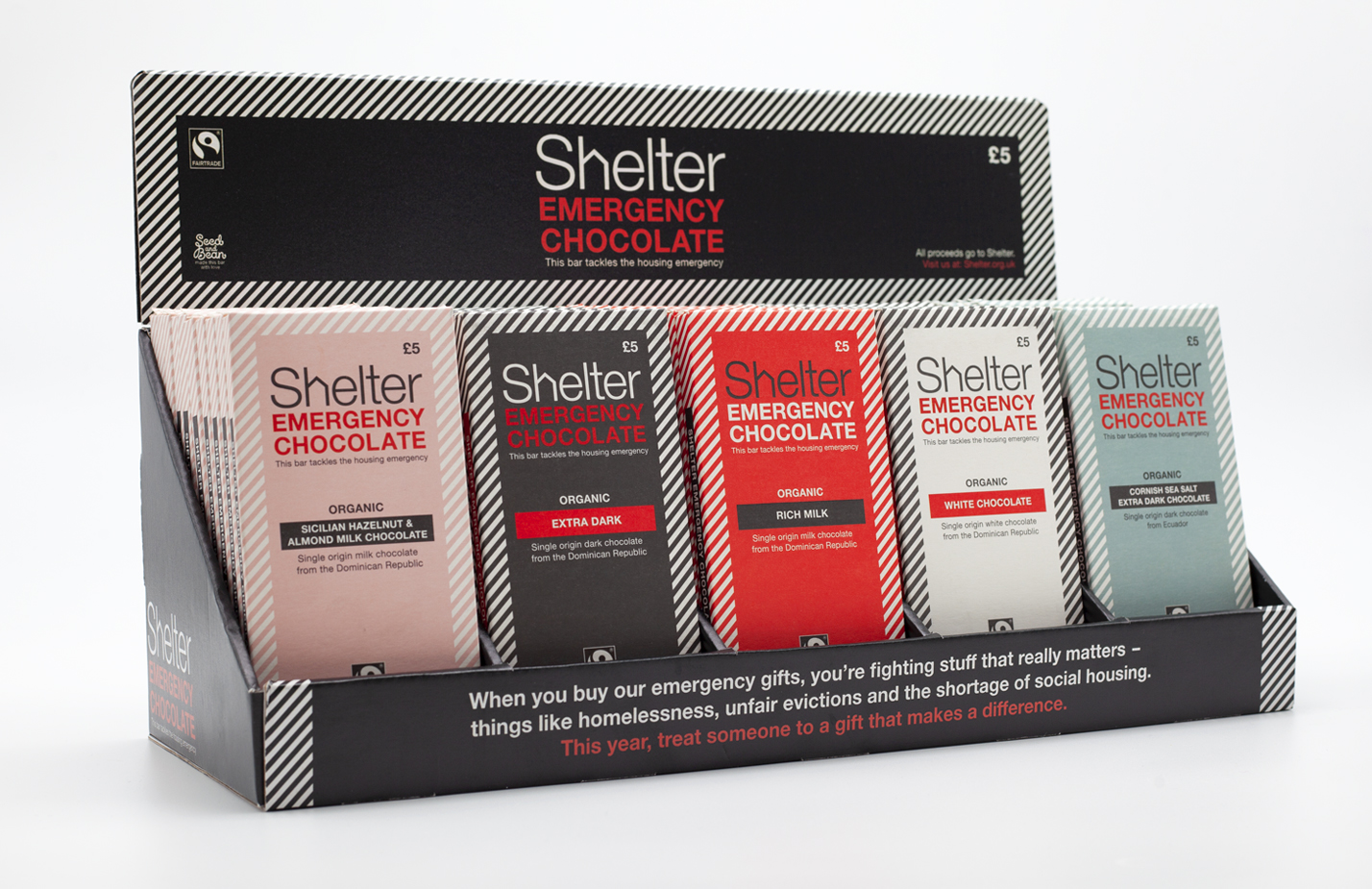 Emergency Chocolate
Client: Shelter UK
Format: Food packaging
Date: Winter 2020
Medium: Graphic design / Art direction
Location: UK
Website ︎
Winter 2020 and the UK has been hit hard by Covid19, mass furloughing and an overwhelming sense of anxiety. But no matter how hard the year, Christmas is that time where we take our foot of the gas and focus on the things that matter, family, friends and chocolate.

Emergency Chocolate is a chocolate bar that I created that fights the housing emergency but in order to do that it needed to tick many boxes. It needed to look good, taste good and be ethically sourced.

Ethical chocolate brand Seed & Bean partnered with us to supply the chocolate, I created everything you can see and we sold an abosulte ton. We ticked all the boxes and then some, even the foil is biodegradable.